About Waldo
Although fasteners may be small, they are important components of construction. At Waldo Distributing Ltd., we provide the broadest range of regular and specialty pneumatic fasteners in Western Canada.
Waldo Distributing also provides air nailing/stapling equipment; air compressors/hoses; all the accompanying tools and accessories.
On our shelves, you will find finishing and roofing nails; corrugated and collated fasteners; and unique items such as fasteners made of stainless steel, plastic and aluminum.
Our own high-quality product line is called FASTICK®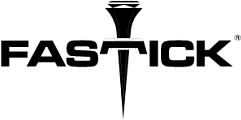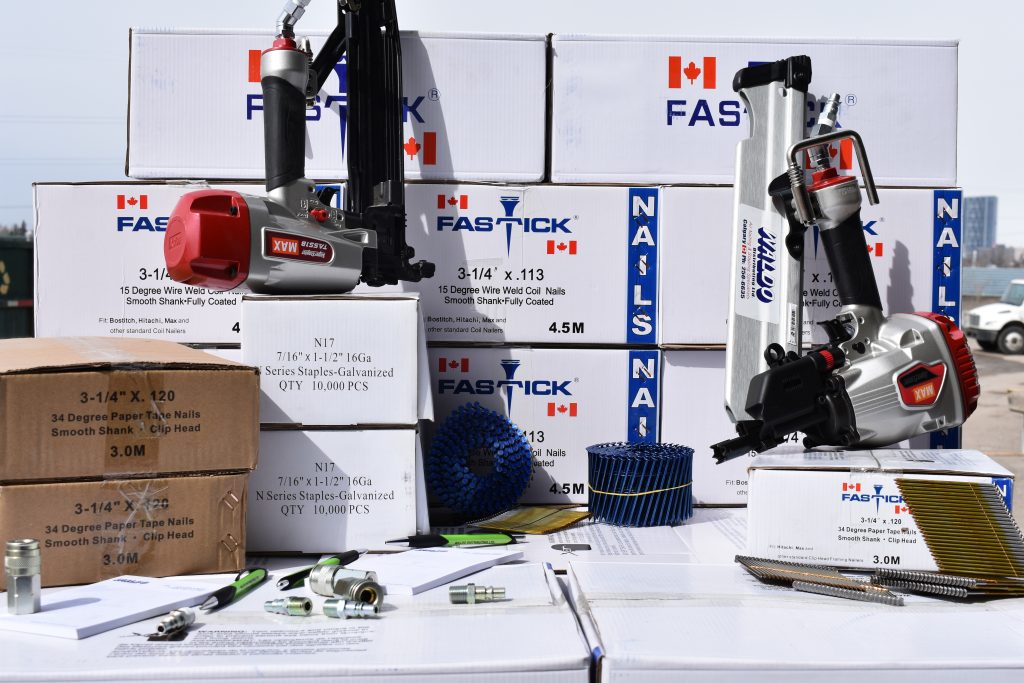 History of Waldo
Waldo Distributing Ltd. was started in 1987 by Walter Rosolowsky. His brother Gerry joined the business shortly thereafter. Prior to starting his own company, Walter worked for several years as an account executive in the fastening industry.
With Walter's expertise and their combined determination, together they built a successful business on a foundation of personal service.
"With our assistance, you can nail, screw and staple everything from small household projects to complex structures. We provide virtually every kind of fastener required for residential and commercial production."
When you think about it, the world is stuck together by trillions of staples, nails and screws. Now imagine a world without these fasteners. In actuality, constructing high-rises and travelling by ship or plane would be impossible.
Waldo Services
For customers who need tools for a specified period — from one day to more than one year — we rent several varieties of nailers, staplers and air compressors.
Our customers keep coming back again and again because we go the extra mile to ensure our customers receive:
the right answers to their questions;
an extensive selection of high-caliber product;
competitive prices; and
an amazing turnaround time
Whether you live within the city limits or out-of-town, we endeavor to repair and deliver orders within 24 hours. For special emergencies, walk-in clients receive expedient "while-you-wait" repair assistance.
Whether you order one box of nails or thousands, we bring them directly to your job-site or home. For customers who live within the city limits, we strive to provide same-day delivery.
For out-of-town clientele, purchases are often shipped the same business day. Even most of your local shops cannot beat this incredible time frame.
Our service department is known for producing extraordinary fast results. We also offer the unique capability to repair essentially any air nailer, staple gun, air compressor, or related accessories.
"Most importantly, we have a willingness to listen and we give friendly and personal attention to each one of our clients."
Products
Nailers
Staplers
Screw Guns
Electric Staplers
Pinners and Specialty Tools
Nails
Staples
Screws
Corrugated Fasteners
Interchange Fasteners for Most Major Brands of Tools
Oils for Air Tools and Compressors
Electric and Gas Compressors
Quik Drive Power Tools
Quik Drive Accessories
Saw Blades
Safety Glasses
Gloves
Driver Bits
Pencils
Chalk
Air Tools and Compressor Repair
Delivery
Suppliers
We sell fasteners for the following tools: Spotnail, Makita, Porter Cable, Senco, Basso, Bex, Testo, Paslode, Aerosmith, Airy, AirNail, Atro, BeA, Bostitch, Danair, Duo-Fast, Fasco, FASTICK®, Haubold, Hitachi, Holz-Her, Jamerco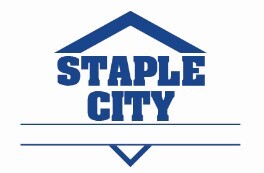 Compressors we sell and service: Air Boss, Champion, Eagle, Emglo, Fini, Quincy, Rol-Air, Speed Air, …and more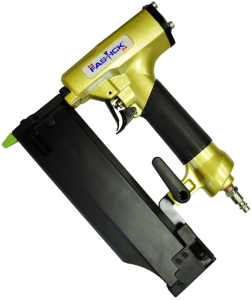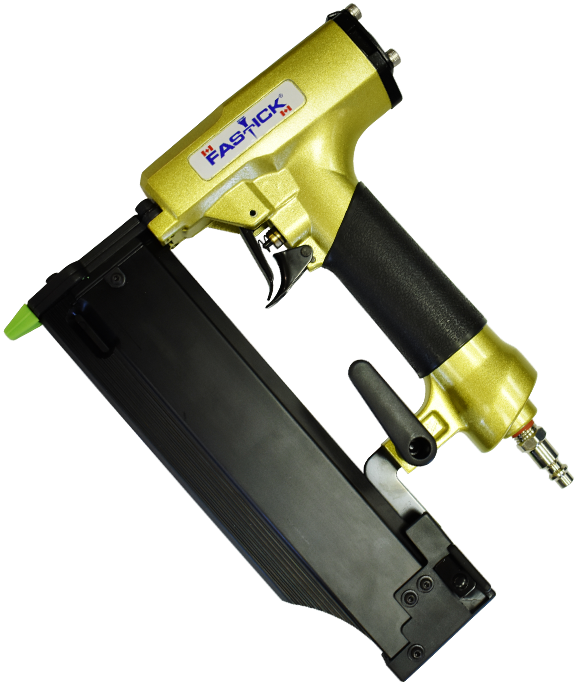 Where's Waldo?
518 – 42 Avenue S.E.
Calgary, Alberta T2G 1Y6
Phone: (403) 250-6635
Fax: (403) 250-6874
Email: info@waldo1.com
Contact Us